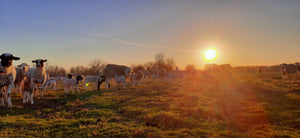 Raised on pasture.
Raised without antibiotics.
Harvested on farm under USDA inspection.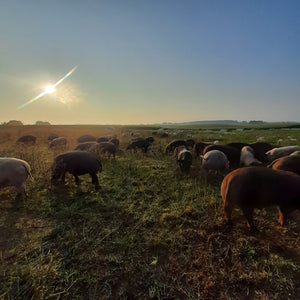 Knowing where your food comes from has never been more important.
Here at Gunthorp Farms, we specialize in quality meat that is a favorite among some of the best chefs in the Midwest.  All of our animals are raised on pasture without the use of antibiotics.  We have an on-farm USDA-inspected processing plant where we harvest, process, and package all of our animals before delivering to upscale restaurants and retailers.
Now you can order our meats & have them shipped directly to your door.
We'd be honored to be your farmer.
Testimonials
We love what Gunthorp Farms is and what they stand for: a local and sustainable source for high quality meats. These chicken thighs (along with the rest of the order) arrived quickly and are delicious. Thank you to everyone at Gunthorp Farms!"

Steve D.
I have been a chef in NYC for over 20 years and this is some of the best chicken I have ever tasted. Well done. I will definitely be ordering again."

Vincent G.
Everything I purchased was amazing. I will be back for more. Thank you for such a pleasant experience!"

Maria P.
This is what chicken should taste like! The meat itself has so much flavor. It's really incredible! Even when I cooked it with just salt and pepper, it was richer and more flavorful than any other chicken I've tasted. LOVE this Gunthorp chicken!"

Kat R.